This Phuket radar page is to help you understand further the Phuket weather forecast.
It is an excellent way to find out what it's like outside. We have all the latest Phuket radar images for you, so you can see if it is going to rain and how strong the rain might be.
Below is a LIVE Phuket radar picture showing the wind, direction and strength.
Tip: Click on the live chart and see the actual wind speed displayed in knots.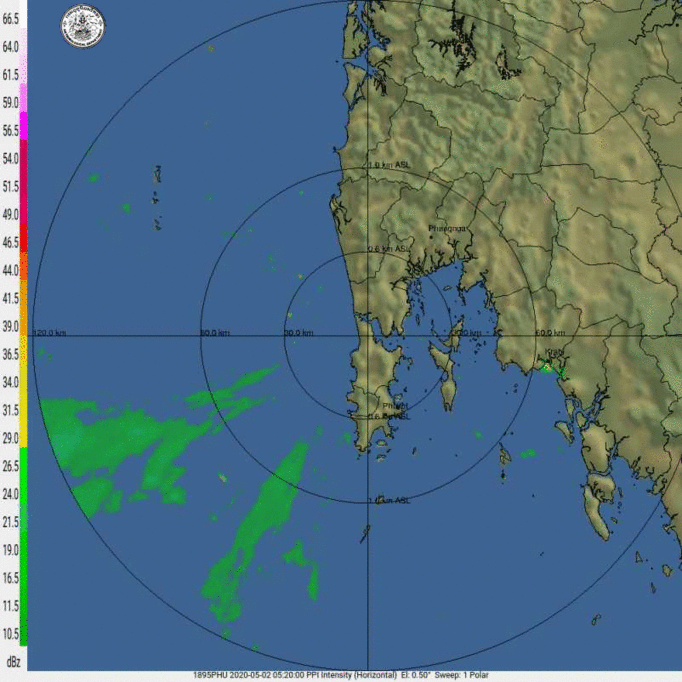 >
Phuket Weather Radar
The Thailand Weather Centre, presents the Phuket radar image to the left.
Weather Forecasting is important to ensure safety, especially at sea.
The chart on the left and the Radar image above will help you see what's happening around the region.
Hopefully, this can help you plan your days while on vacation.
Do you want to learn more about Radar?
We created a page explaining radar and in particular Phuket Weather Radar HERE
There is a lot more maybe of interest.....